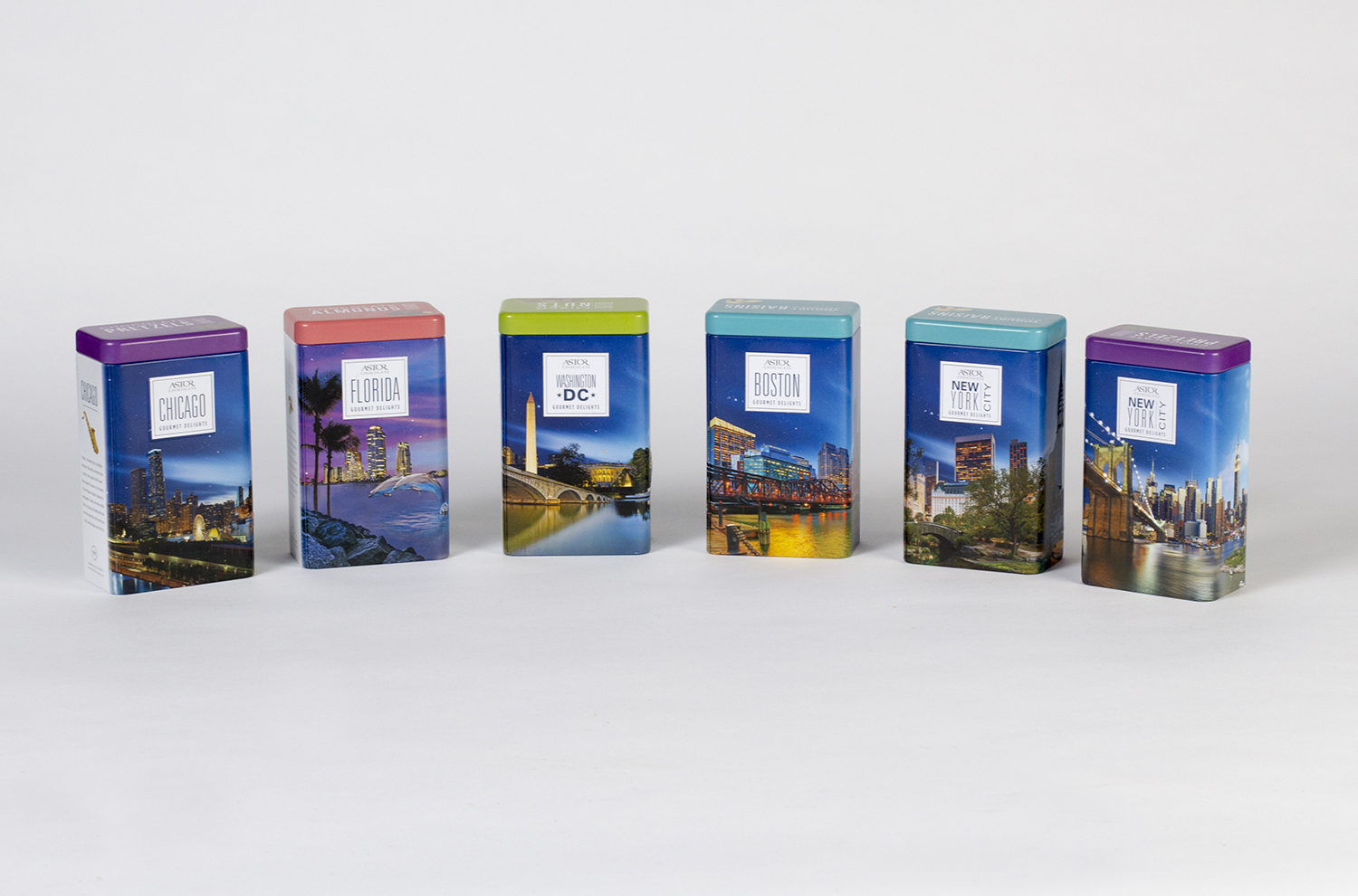 Complete redesign of a dated line of souvenir gourmet snack tins.
Transitioning to a more geometric structure, working within a fresher color palette, and introducing "daytime" details to the design helped bring this line to a modern shelf without adding any additional production costs.
BEFORE
The original design jam packed too many focal points onto one tiny surface, causing unnecessary noise, no sense of hierarchy, and a disconnect between the icons of the city and the actual essence of the city.
AFTER
Utilizing the new rectangular structure as a strategic design aid opened up the option of showing two seamless scenes on one tin. This "My Day in the City" approach not only helps organize a significant amount of visual content, it also allows the tin to be merchandised on shelf in two unique ways.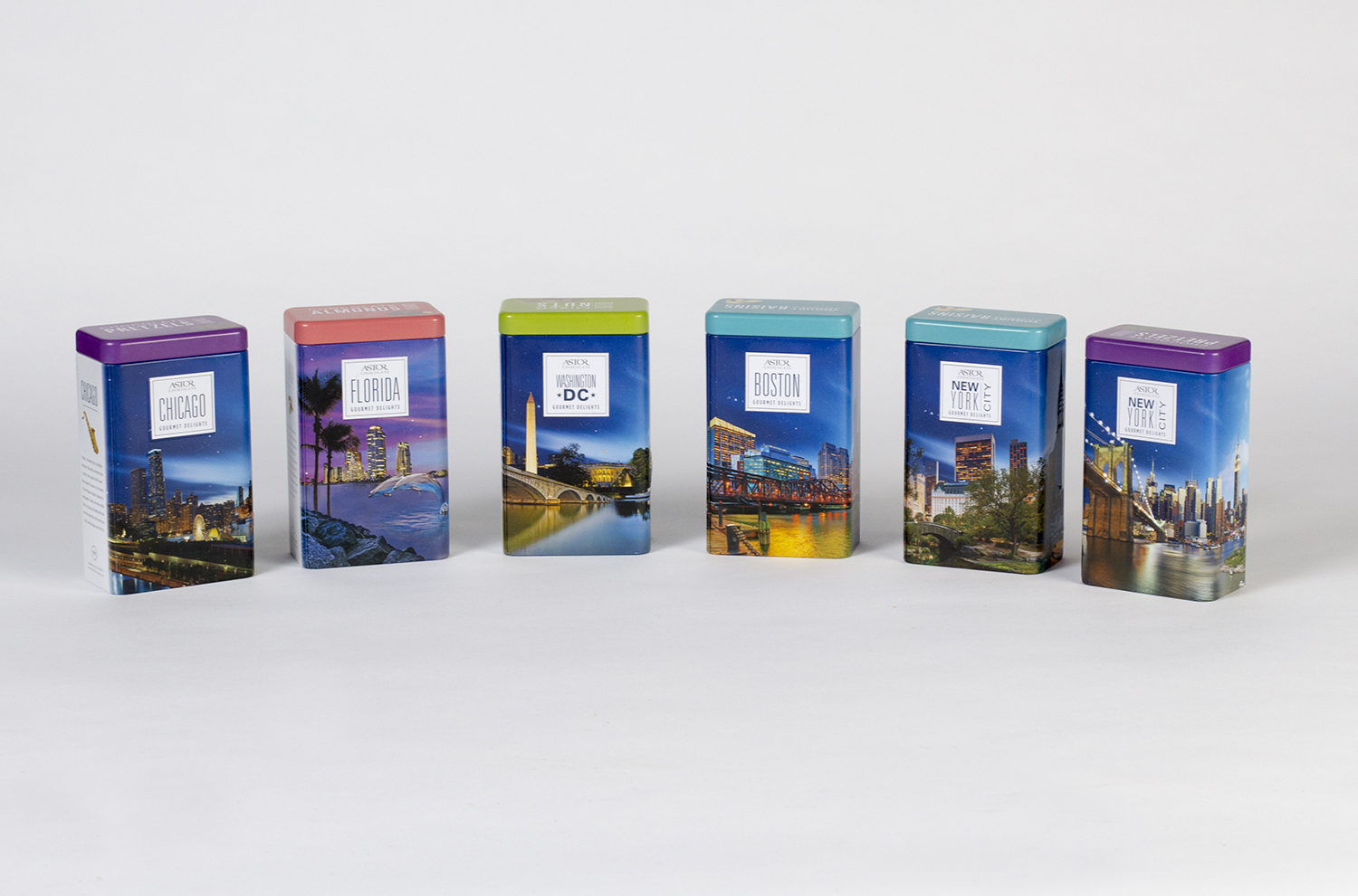 The reverse "night" side of each tin.